Though I've lived in New York for five years and consider myself some sort of a hybrid of the East Coast, the truth is: I'm a born and raised Southerner.
I may not have an accent (sorry, dudes, I know it's apparently sexy) and I take my tea unsweetened, but when it comes to chivalry and the importance of gestures in dating, my North Carolina roots always shine through.
If you're lucky enough to be graced with the presence of a Southern lady, here's a few things you need to know about dating these so-called belles (ahem, never call me that):
1. We don't mind a little dirt.
I grew up next to a farm where I happily retrieved eggs from the hens for my neighbor every day after school. My dad taught me to drive a tractor when I was 1-year-old, and I learned how to ride a bike on a gravel road (I have the scars on my knee to prove it).
I spent more time outside than inside, and though I might rock stilettos and Calvin Klein dresses, I don't mind a little dirt.

tumblr
2. We need you to open doors.
I make a decent living and I'm rather independent (almost to a fault), so I don't expect to be taken care of, especially by someone I just met. Even so, I grew up around gentlemen who didn't think twice about extending their hand to help me get out of a car or stepping aside to let me walk first.
When I'm down South I never open my own door. So if we're out and you don't do that, Lord knows I'm going to notice.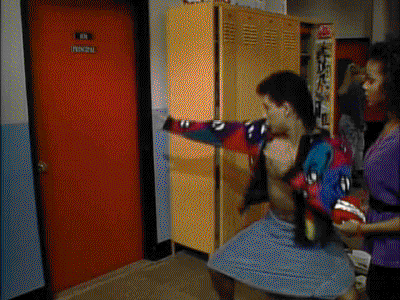 giphy
This was originally published on YourTango. To read the rest, click here!